CHECK OUT WeThePeople.store and WeThePeople.wine for holiday gifts and awesome snarky swag!
Critics of the media's coverage of the deadly incident in Waukesha, Wis., are lashing out on social media, with many suggesting there is a distinct difference in presentation and tone between what happened Saturday evening and the press' coverage of Kyle Rittenhouse's case.
Police have a "person of interest" in custody after someone drove an SUV through a Christmas parade in the city, which is located just 55 miles north of Kenosha, where a jury found Rittenhouse not guilty of murder stemming from an August 2020 incident in which he shot and killed two men while wounding an armed third man after they set upon him during rioting.
According to reports, at least five people were killed and another 40 injured, some of whom were children, after the driver of the SUV slammed into parade participants and spectators alike.
Fox News reported that police are questioning Darrell E. Brooks Jr., "a Milwaukee man with a criminal history dating back to 1999 that includes numerous violent felonies," in connection with the parade incident.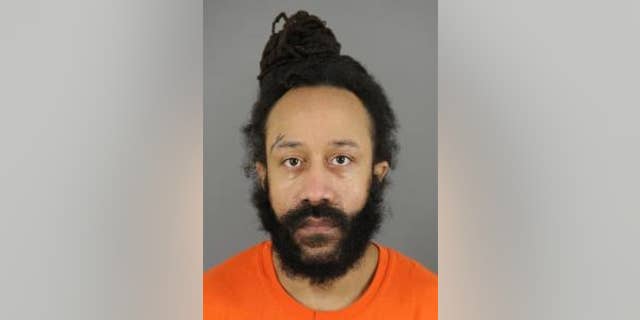 (Screengrab courtesy Fox News)
"He has a long rap sheet and a number of pending cases. Brooks' most recent court appearance came on Nov. 5 for charges including reckless endangerment, battery, domestic abuse, resisting arrest and bail jumping. He was out on $1,000 bail for those charges at the time of the attack," the network added.
Critics of the media's coverage suggest outlets are putting their focus on other aspects of the Waukesha incident such as the SUV itself and reports that the driver, whoever it is, was fleeing a crime involving a knifing.
The passive blame on the instrumentation of violence rather than the suspect is a key feature of an inconvenient story. https://t.co/LZ52uqnX7l

— Sunny McSunnyface (@sunnyright) November 22, 2021
I see where back to the "Killdozer" media framework, in which homicidal sport utility vehicles commit mayhem while humans watch in helpless terror. https://t.co/5QN6MBly5y

— John Hayward (@Doc_0) November 22, 2021
Investigators are looking into whether the SUV driver who plowed through a Christmas parade in Waukesha, Wis., killing at least 5 people and injuring more than 40, was fleeing from a crime.https://t.co/dNnvqXVVmC

— The Virginian-Pilot (@virginianpilot) November 22, 2021
Suspect in deadly Waukesha Christmas parade tragedy may have been fleeing another incident, authorities say https://t.co/7Lqu6tlFST

— FOX10News | WALA (@FOX10News) November 22, 2021
From CNN this AM: "The indications are the Waukesha suspect was fleeing another incident when he drove into the parade route, according to multiple law enforcement sources familiar with the preliminary investigation findings." #Waukesha

— (((DeanObeidallah))) (@DeanObeidallah) November 22, 2021
Waukesha Parade Suspect Was Reportedly Fleeing Another Crime Scene; Authorities Doubt Terrorism https://t.co/Mhzrw1uU02

— Mediaite (@Mediaite) November 22, 2021
CBS News reports: A law enforcement official with knowledge of the investigation says the suspect who drove into a Christmas parade in Waukesha, WI. was fleeing another scene – possibly a knife fight – when he ran into & over some people.
Reporting from @AndyTriay, @jeffpeguescbs

— David Begnaud (@DavidBegnaud) November 22, 2021
Waukesha police investigating if SUV was fleeing crime before plowing through parade, killing 5 https://t.co/B9uX9jLib7

— masslivenews (@masslivenews) November 22, 2021
Other critics suggested that the media is intentionally trying to shape a narrative that de-emphasizes the perpetrator of the crime after focusing so much attention on Rittenhouse personally regarding his case, even to the point of making false and libelous assertions, according to some.
As seen below, opting to run over 40 some people, including children, to flee a possible knifing is a hard pill to swallow:
It's going to be astonishing watching national media downplay every aspect of what happened in Waukesha to cover their ass after last week's news cycle.

— Stephen L. Miller (@redsteeze) November 22, 2021
News outlets are REPORTING that the Waukesha Felon who drove through the Christmas Parade was FLEEING ANOTHER CRIME…

One very simple way to help VERIFY or DISCREDIT this report is to check the police scanners which are available online.

— Chuck Callesto (@ChuckCallesto) November 22, 2021
To flee a knife fight, he… ran over at least 45 people? https://t.co/RE2Rt1Jc7a

— Jim Geraghty (@jimgeraghty) November 22, 2021
Waukesha driver had violent criminal history, was recently released on bond, had social media pages full of anti-white posts. We are supposed to believe he drove through a Christmas parade, swerving towards lines of people, because he was fleeing another crime scene. K.

— Amber Athey (@amber_athey) November 22, 2021
What does the assertion that the perpetrator in Waukesha was "fleeing" another crime scene even mean?

Are we to take this as an indication he didn't intend to kill 5 people and wound scores more?

Driving through the crowd, he lined up to take out a whole column at-speed.

GFOH.

— Unring This Bell 🍂 (@UnringThisBell) November 22, 2021
They've settled on the narrative. They're really going to try to convince us that Waukesha was unintentional. He was "fleeing the scene of another crime."

Bullshit. Don't let them insult your intelligence. We've seen the video. It was intentional. Now ask yourself why they'd lie

— Matt Walsh (@MattWalshBlog) November 22, 2021
Why is CNN and the media acting as this terrorist's de-facto defense attorney? He's killed over 5 innocent people and injured 40+ think about how many families will be grieving this Thanksgiving. Why are they trying to justify this? pic.twitter.com/JkiyjWMuIT

— Abraham 'Abe' Hamadeh (@AbrahamHamadeh) November 22, 2021
DONATE TO BIZPAC REVIEW
Please help us! If you are fed up with letting radical big tech execs, phony fact-checkers, tyrannical liberals and a lying mainstream media have unprecedented power over your news please consider making a donation to BPR to help us fight them. Now is the time. Truth has never been more critical!
Success! Thank you for donating. Please share BPR content to help combat the lies.
Latest posts by Jon Dougherty
(see all)
Comment
We have no tolerance for comments containing violence, racism, profanity, vulgarity, doxing, or discourteous behavior. If a comment is spam, instead of replying to it please click the ∨ icon below and to the right of that comment. Thank you for partnering with us to maintain fruitful conversation.