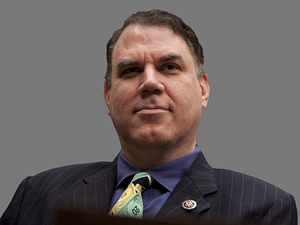 Editor's Note – You heard it here first when Grayson released poll numbers last week showing far reaching results.  Now it is being confirmed by the true professionals.
The truth is, you don't need a four year degree to see the difference between fact and Alan Grayson's fiction, just apply common sense.  Look past the campaign rhetoric and the typical spin Grayson puts on everything and compare his values with the Central Florida community. 
Alan Grayson is pathetically out of touch with the American people.  The only time you hear him speak from a positive frame of mind is when he is promising more entitlements to union members and his extreme far left base.  There's a good reason for that – these are the folks that are contributing all the money to his campaign.
Then, consider that he will not benefit from the same good fortune that he experienced in '08, running on the same ticket as Barack Obama, and you begin to see a more accurate picture.
This explains why Grayson is working feverishly behind the scenes registering voters in predominantly Hispanic and low income communities.  He can recite exact voter registration statistics in district 8 because knows he needs overwhelming numbers to win.
And 'Others' garnering 23% of the vote?  Ha, when pigs fly!
More Doubts Arise Over Grayson's '40 Percent' in CD8 Poll

By Kenric Ward
Sunshine State News

The five-way race in Central Florida's 8th Congressional District gets more and more interesting.

Republican Daniel Webster's camp tells me that Rep. Alan Grayson's internal poll showing the Democrat with 40 percent of the vote bore no resemblance to reality. The poll showed Webster with 27 percent and the remaining 33 percent "other" or undecided.

Yesterday, NPA candidate George Metcalfe added his skepticism.

"Grayson won in 2008 with 52 percent of the vote, which mirrors the support given to Barack Obama in the same election. Obama's numbers have fallen, but unlike President Obama, Mr. Grayson has insulted and antagonized his voters with malicious and egotistic tirades," said Metcalfe, who calls himself a conservative independent.

Metcalfe estimates Grayson's support is "somewhere in the low to mid 20s, maybe 26 percent."  

Though highly unscientific and right-leaning, www.gradegov.com purports to show Democrats in the district giving Grayson an "F," and only 5 percent of the respondents saying they would re-elect him.

Read More – http://www.sunshinestatenews.com/blog/more-doubts-arise-over-graysons-40-percent-cd8-poll
DONATE TO BIZPAC REVIEW
Please help us! If you are fed up with letting radical big tech execs, phony fact-checkers, tyrannical liberals and a lying mainstream media have unprecedented power over your news please consider making a donation to BPR to help us fight them. Now is the time. Truth has never been more critical!
Success! Thank you for donating. Please share BPR content to help combat the lies.
Latest posts by BizPac Review
(see all)
Comment
We have no tolerance for comments containing violence, racism, profanity, vulgarity, doxing, or discourteous behavior. If a comment is spam, instead of replying to it please click the ∨ icon below and to the right of that comment. Thank you for partnering with us to maintain fruitful conversation.