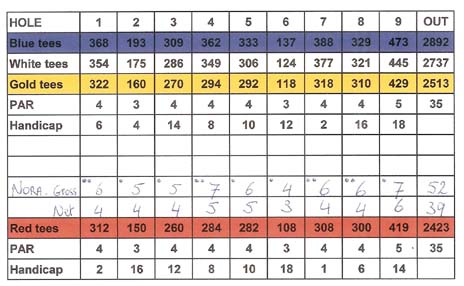 These days government job growth is eerily similar to my golf game. Both are way too high and are not showing any signs of decreasing in the near future. This month, tax payer dollars were spent to grow the size of government over the size of the private sector by a factor of 10.
Here's how socialists and fascists think: grow the government, shrink the economy. Spend tax payers dollars for really important things like the a Census, while the average person waits around for the job offer that never comes.
Here's how genuine Americans and free market economists think: government job counts are like your golf score–lower is better. Anybody up for a round?
WASHINGTON (Reuters) – Private employers hired fewer workers than expected in May, a setback for the labor market recovery, even as temporary census hiring pushed overall payrolls growth to its fastest pace in 10 years.

The Labor Department said on Friday payrolls rose 431,000 as the government hired 411,000 workers to conduct the population count. That was the largest monthly increase since March 2000 and marked a fifth straight month of gains.

But private employment, a barometer of labor market strength, increased just 41,000 after rising 218,000 in April, as employers opted to increase hours rather than hire new workers. The average workweek rose to 34.2 hours from 34.1 hours in April.
Source: Yahoo! Finance
DONATE TO BIZPAC REVIEW
Please help us! If you are fed up with letting radical big tech execs, phony fact-checkers, tyrannical liberals and a lying mainstream media have unprecedented power over your news please consider making a donation to BPR to help us fight them. Now is the time. Truth has never been more critical!
Success! Thank you for donating. Please share BPR content to help combat the lies.
Latest posts by Jesse Phillips
(see all)
Comment
We have no tolerance for comments containing violence, racism, profanity, vulgarity, doxing, or discourteous behavior. If a comment is spam, instead of replying to it please click the ∨ icon below and to the right of that comment. Thank you for partnering with us to maintain fruitful conversation.