By George Noga
More Liberty – Less Government
Lives Of Quiet Desperation
I just returned from a month in Europe and am penning this Communique while my impressions remain vivid. This presents largely a personal perspective; however, I will follow-up soon with another Communique about the implosion of Europe. Mindful that our president and other less liberty – more government political leaders want to make the USA a clone of Europe, a critical examination of that continent is altogether fitting and proper.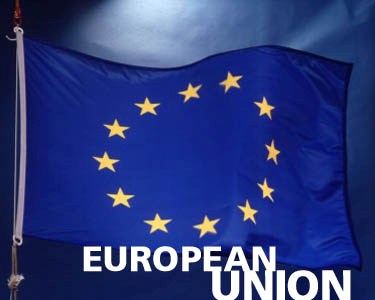 "Of the top 100 American companies in 1960, only 7 remained there in 2000. In Europe the comparable number is 94."
Following are some facts interlaced with vignettes from my trip; they are like tiny pieces of a mosaic that form a dark and disturbing picture.
The demographics of Eurabia, err Europe, are imploding. Europeans don't care enough about their future to have children. They also refuse to defend themselves, relying on their American Uncle Sam instead. This is the ultimate vote of no-confidence in the future.

We bought two tickets on Air France from Paris to Nice. The cost of the flights was $54 but the taxes added another $270; the taxes were 500% of the air fare. Our tickets from Venice to Paris cost $515 of which taxes were $277 – over 100%.

French wines in France cost more than the identical wines in the USA. Sacre Bleu!

There were 27 genocides in Europe during the 20th century resulting in the slaughter of 200 million people. I have a list but am not publishing it due to space considerations.

Much of Europe sits athwart a powder keg of racial/ethnic tensions because they do not assimilate their North African and Middle Eastern immigrants. When the powder keg blows we could see the 28th genocide since 1900.

Air travel shutdowns due to volcanic ash (continuing today) were unnecessary. European ash standards were grossly inflated. Moreover, their measurement of ash concentrations was based on faulty English data. Haven't we seen this B-movie before? In the USA shutdowns over volcanic ash are properly left to airlines.

I rented a car in France; it cost $220/day. I reserved a comparable car this summer in Montana; the cost is $30/day – a difference of $190 or 630% more in France.

Unemployment rivals that of the Great Depression due to government controls. All guides must be government licensed; hence, a guide in Normandy costs $700-$800 per day sans car. Undoubtedly there are many capable guides who gladly would work for $250 per day – equal to $62,500 per year. This is one-third the price of the government cartel guides.

One restaurant in Paris featured a "Low CO2" menu.

Europeans still believe in man made global warming vs. only 30+ percent of Americans. European leaders embrace and promote ersatz green issues as an opiate to beguile their flaccid, inert denizens into accepting the unacceptable.

The tax on gas is about $4.00 per gallon.  (It costs ≈$6.00.) However, that price includes a 19% VAT. They are paying 76¢ per gallon solely in tax on another tax. Mon Dieu!
 "Green issues are foisted on Europeans as an opiate 
to beguile them into accepting the unacceptable."
 
We took a shuttle bus from an airport hotel to the airport. Our trilingual 30 year old Italian driver (now a French citizen) had been in that same job for ten years. It was the absolute bottom level job at that company and he likely would remain hopelessly mired there for the rest of his working life. Yet, his calculus was that he was better off forsaking his own European country to take this dead end job in another European country in which he never would be at home. It goes without saying that he was childless and expects to remai n so.
I instantly recognized something in his face I had seen throughout the trip, a countenance of quiet desperation. I had seen it constantly in the vacuous expressions of our guides, drivers, hotel, restaurant and car rental personnel and the man  in the street. Thoreau was right at least with respect to Europe inasmuch as most Europeans lead lives of quiet desperation.
"Most Europeans lead lives of quiet desperation."
Europeans' quiet desperation reflects the loss of hope and reluctant acceptance of the lack of economic or social mobility. From 1960 to 2000 the top 100 companies in Europe remained virtually unchanged. So it is with individual Europeans. Perhaps that explains why they refuse to have children and are turning their continent into Eurabia. Is this what we want for the United States? Why would any thinking, caring, rational person see Europe as a role model for the USA? Is this the direction we want our current political leaders to take us? This is not hope to believe in; this is the absence and abandonment of all hope. May God forbid it!  
European Debt Crisis Redux
I hesitate to write abut the debt crisis because the situation remains fluid and by the time I email this communique, things may have changed. As I write this, the EU has announced a nearly $1 trillion (US) bailout package. This is wrongheaded for numerous reasons.
"Europe has paid a fearsome price merely
 to postpone its day of reckoning."
Reason one:  It violates the rule of law as such bailouts are expressly prohibited  by the 1992 Maastricht Treaty. Reason two: It sends all the wrong messages and incentives. Reason three: The bailout doesn't lower the risk; it merely shifts it from Greece and other profligate governments and their bondholders to  the taxpayers of all of Europe. Reason four: The magnitude of the bailout greatly reduces the ability of Europe to deal with any future crisis. Reason five: Europe has paid a fearsome price merely to postpone the day of reckoning. Reason six: The markets, following an initial period of acceptance, are signalling warnings. Reason seven: The bailout does nothing directly to correct the underlying problems that brought it about. Moreover, there are 2 trillion euros in bonds that will need to be issued within the coming 3 years to fund maturing debt and ongoing deficits. The clock is ticking on the euro and perhaps on the EU as we know it today.
Moral Equivalence French Style
Our first stop in Normandy was the Caen Memorial. While viewing an exhibit about the war's end, my wife and I looked at each other with incredulity when we read the narrative prominently displayed. Afterward we wrote it down from memory as best we could; it follows:
Words from Caen Memorial
"Instead of bringing about peace, the end of the war saw the creation of two competing and hostile economic systems. One of them was the United States which adopted a messianic form of capitalism based on supply and demand emphasizing production and consumption above equality. This resulted in an intensely materialistic society. The greater wealth created by this acquisitive capitalistic system was devoted to support a hedonistic life style. The other system championed by the USSR was based on common ownership of resources. Although this system proved less efficient, it led toward a much more equal distribution of wealth within its society."
I do not believe our forebears died on the French beaches for messianic capitalism, intense materialism, acquisitive capitalism and a hedonistic life style. There was no mention of the the USA rebuilding and defending Europe after the war. Nor was there any mention of the Gulags, subjugation of Eastern Europe and the Baltic States, the Berlin Wall and the countless other horrors promulgated by the USSR. Better than anything I ever have seen before, the words on the Caen Memorial typify the abject bankruptcy of the notion of moral equivalence. For shame!
Latest posts by Tom Tillison
(see all)
Comments