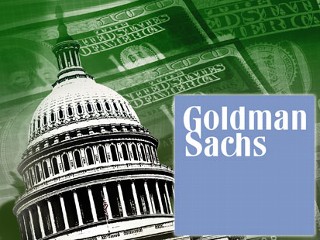 Senator Tom Coburn is questioning Lloyd Blankfein, Chairman of Goldman Sachs.  Coburn asks him a very simple question…the response is comical, if not disturbing!
A more important question is what is Goldman Sachs hiding?  This is the same Goldman Sachs that has several 'former' members serving in the Obama Administration.  The same Goldman Sachs that has invested in the Chicago Climate Exchange trading scheme that Obama was involved in establishing.
Don't think for a minute that there won't be 'some' on Wall St. who'll profit handsomely from Obama's 'financial reform'… 
DONATE TO BIZPAC REVIEW
Please help us! If you are fed up with letting radical big tech execs, phony fact-checkers, tyrannical liberals and a lying mainstream media have unprecedented power over your news please consider making a donation to BPR to help us fight them. Now is the time. Truth has never been more critical!
Success! Thank you for donating. Please share BPR content to help combat the lies.
Latest posts by Tom Tillison
(see all)
Comment
We have no tolerance for comments containing violence, racism, profanity, vulgarity, doxing, or discourteous behavior. If a comment is spam, instead of replying to it please click the ∨ icon below and to the right of that comment. Thank you for partnering with us to maintain fruitful conversation.