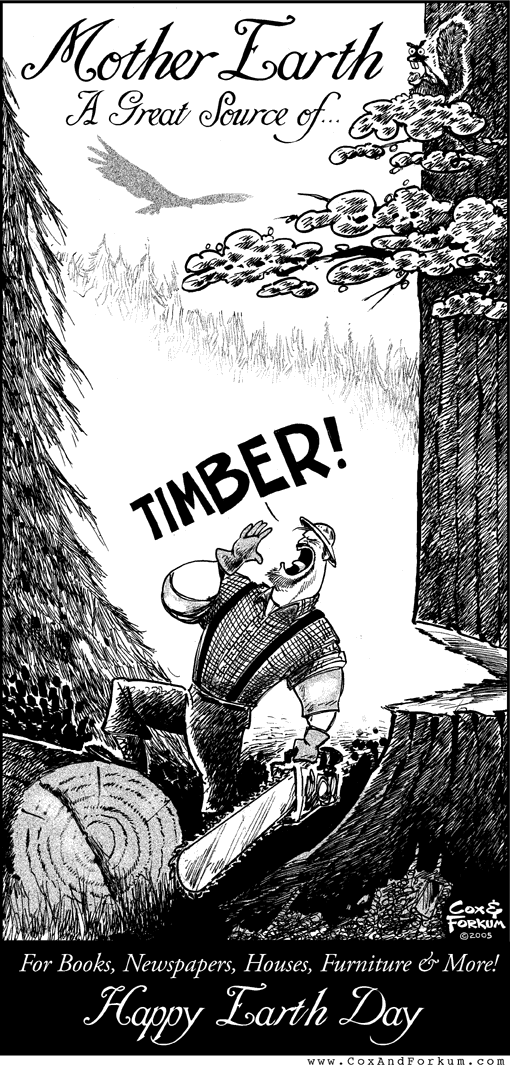 Powered by
By Jesse Phillips
Yesterday morning, my kids were watching PBS. The liberal propaganda was overwhelming. "Sid the Science Kid" was talking about saving the planet by recycling. Today the network is celebrating Share the Earth Day.
Clifford the Big Red Dog is delivering Big (Red) Brother's message that humans are earth's unwelcome guests at best, who better not anger Mother Nature too much by consuming her endless, perpetually re-creating natural resources. They deliver this subliminal message under plausible goals of giving "creative ideas to show kids how they can make a difference in the environment and help care for the Earth by planting a garden, saving energy and conserving water."
There is, however, one thing that's going to keep my head from exploding. Today, April 22nd, is not just Earth Day. More importantly, it's the day of the NFL Draft. If I can endure the mind-numbing, senseless environmentalist fear-mongering until 7:30, I'll turn on my super-sized flat screen TV, crank up my power-hungry computer, leave my non-energy-efficient living room light bulbs burning well into the night so I can see my draft board printed on non-recycled paper, using non-recycled ink from the printer I didn't really need but took anyway because Apple offered a rebate, all the while drinking 3-4 canned sodas I don't recycle. After the draft is done, I'll take a 55-minute shower before sleeping under a fan spinning full speed all night.
Lastly, I'll use this moment to educate my four-year-old son by teaching him what really matters in life. Saving the planet? No, that's wacko-jargon meant to enslave us and discredit the Divine Creator that our nation's founders acknowledged. However, the player my Redskins draft with the fourth pick? Now that's something significant that will actually have some lasting relevance when Earth Day NFL Draft Day is over.
Latest posts by Jesse Phillips
(see all)
Comments